Dental Implants – Lowell, MA
Supportive Teeth For Life
If you're looking for a permanent solution to tooth loss, you can't go wrong with dental implants. These superior prosthetics are made to last a lifetime, giving dentistry patients the chance to enjoy a healthier, more beautiful smile that delivers greater functionality. With dental implants from our Lowell, MA dentist, you can prepare to embrace a better quality of life, which is just one of the many reasons millions of Americans are choosing them over more traditional tooth replacement options. If you're ready to take charge of your oral health, call our dental office today to schedule a consultation with Dr. Isayev.
Why Choose Simply Dental of Lowell for Dental Implants?
In-House Dental Implant Placement & Restoration
Dental Insurance Welcome
Advanced Dental Technology For Greater Accuracy & Precision
What are Dental Implants?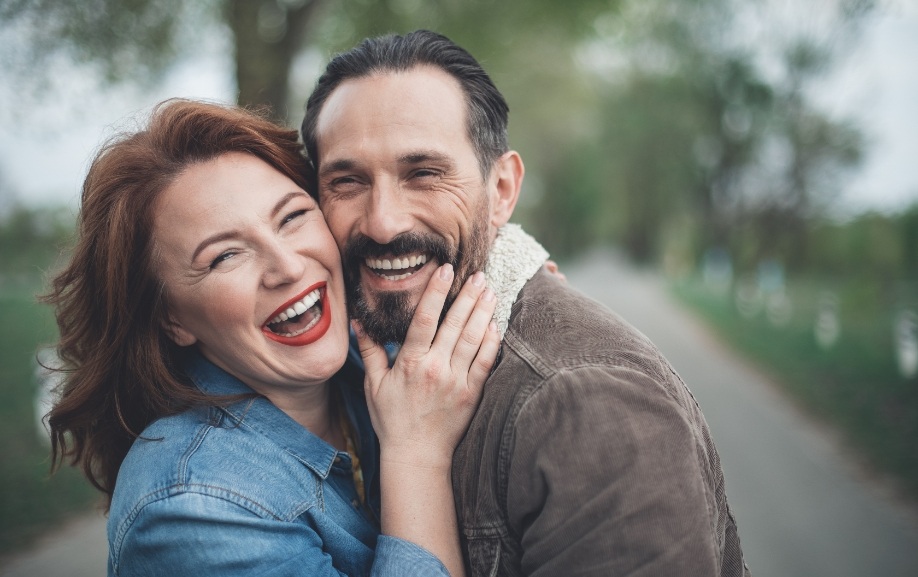 Dental implants are titanium posts that look similar to natural tooth roots. Placed in the jawbone, they, along with a metal abutment and customized restoration, replicate the root-to-crown structures of teeth. Dental implants are designed to last a lifetime, and they are capable of providing continuous stimulation to the jawbone to allow for optimal stability. They also help to restore functionality that was once lost.
The 4-Step Dental Implant Process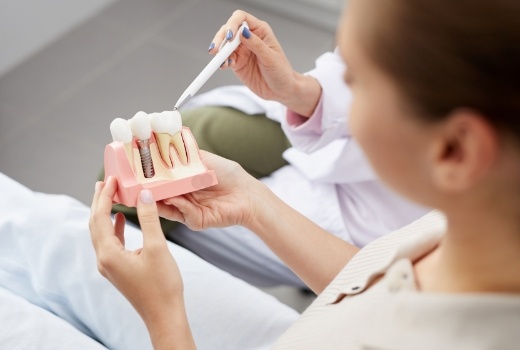 Initial Dental Implant Consultation: You will meet with our team to discuss whether you are a good candidate for dental implants. We will then determine the status of your oral and overall health as well as your jawbone density to decide if you need preliminary treatments.
Dental Implant Surgery: Our team consists of highly qualified implant dentists who can place dental implants in-house, so you will remain with our team as we place each implant post into your jawbone.
Dental Implant Osseointegration/Abutment: Once the surgery is complete, you'll return home to recover for 3-6 months before returning to our dental office to receive your metal abutments.
Delivery of Dental Implant Restoration(s): The final step of the process involves attaching your customized restoration (i.e., crown, bridge, or denture) to the top of your implants, creating a cohesive, complete, and fully functional smile.
Benefits of Dental Implants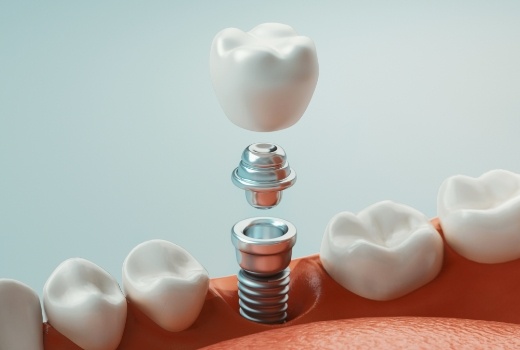 There are endless benefits that come with dental implants. Apart from their ability to restore your smile's natural function, they deliver exceptional aesthetics and improved oral health. When meeting with our dental team, we'll go over some of what you can expect when choosing these prosthetics, such as:
Greater jawbone stimulation
Improved oral health that leads to a lower risk of gum disease
Easy maintenance
Fewer risks for systemic issues commonly linked to tooth loss
The ability to keep natural teeth in place, avoiding dental drift
Who Dental Implants Can Help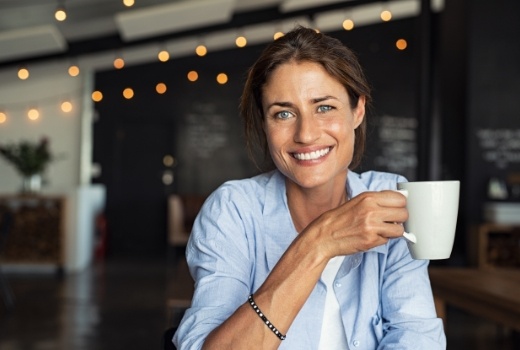 Most adults suffering from tooth loss can receive dental implants. However, a scheduled consultation is required. When meeting with Dr. Isayev, he will determine if your jawbone is dense enough and if your oral and overall health is in good enough shape. Any potential problems (i.e., decay, cavities, gum disease) must be addressed before moving forward with dental treatment. During your meeting, however, you will learn how versatile dental implants are, so you can better prepare for the next steps:
Missing One Tooth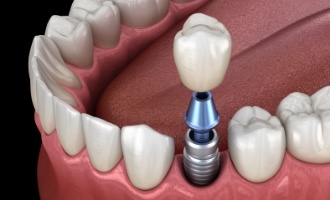 If you're missing only one tooth, we can incorporate a single dental implant post, metal abutment, and a customized dental crown to fill in the vacated socket. This allows for greater functionality.
Missing Multiple Teeth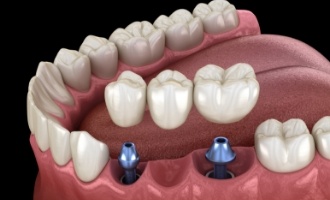 When multiple teeth are missing, we can use two dental implant posts as well as a customized dental bridge in place of a traditional, fixed one. Instead of altering healthy teeth, we can simply add dental implants and secure the restoration on top, allowing you to keep more of your natural tooth structure.
Missing All of Your Teeth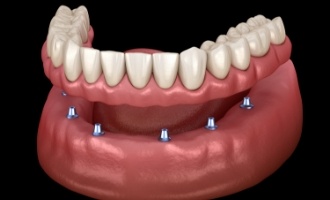 If all of your teeth are missing, there's no need to succumb to a traditional denture if you'd rather have an implant denture. Using between 4-6 implant posts, we can have a customized implant denture created, so it replicates the look and feel of natural teeth, giving you better function, aesthetics, and a chance for a brighter future.
Understanding the Cost of Dental Implants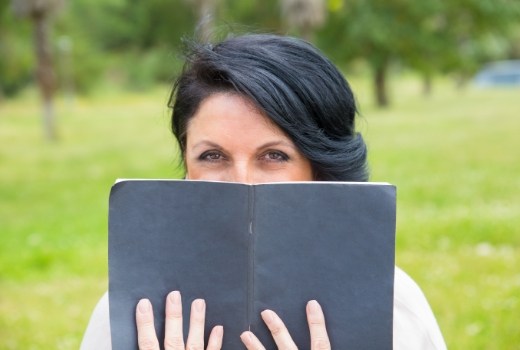 No patients receiving dental implants should expect to pay the same amount. Each case has its own factors to consider, which is why a consultation is necessary. This is the only way we can develop a thorough dental treatment plan as well as a cost estimate. Once we finalize the details, we will go over it with you so that you are not surprised by anything along the way, and you can better plan for how you will pay for your new smile.