Emergency Dentist – Lowell, MA
Need Immediate Help? Call Us!
Are you panicking because of a dental emergency? If so, you're not alone. Many people are unsure of what to do the moment they realize they have a chipped or broken tooth, a lost dental crown, or a pearly white that has been knocked out. At Simply Dental of Lowell, our team is here to deliver emergency assistance 7 days a week, so you never feel as if we're out of reach. Call us today if you would like to learn more about how our trusted emergency dentist in Lowell, MA can help when the need arises.
Why Choose Simply Dental of Lowell for Emergency Dentistry?
Offering Emergency Assistance 7 Days a Week
Dental Office Serving the Area Since 1969
Dental Insurance Welcome
How We Treat Dental Emergencies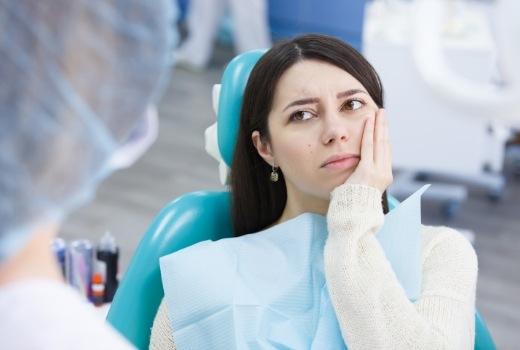 Schedule a Consultation: When an incident occurs, you must first call our dental office to schedule an emergency appointment. Our team will work quickly to identify a time as well as provide helpful tips to better manage the pain.
Perform a Thorough Exam: When arriving for your appointment, a member of our dental team will examine your mouth using digital diagnostics and visual evaluations to determine the underlying cause.
Review Findings: Once all the information is compiled, we will formulate a personalized treatment plan that explains how we intend to address the problem and how much you can expect to pay.
Deliver Timely Care: With a plan in place, we will immediately get to work to eliminate the pain and improve the state of your smile.
The Most Common Dental Emergencies
It's not always easy knowing which dental emergencies are worthy of a visit to the dental office. The important rule of thumb to remember is that if you are in pain, it's better to call than wait. We treat all kinds of dental emergencies, which is why we have the list below that explains the different types of care we can provide.
Understanding the Cost of Dental Emergencies
The cost of dental emergencies is not the same. If someone comes in with a knocked-out tooth, and you are dealing with a lost crown, you will not pay the same amount. Instead, we will evaluate your case and determine the expected costs based on a host of factors (i.e., type of injury, its severity, the type of treatment needed, will dental insurance be used, etc.). Once we've identified a cost estimate, our team will work with you to ensure the financial aspects of dental care are taken care of.
Keys to Preventing Dental Emergencies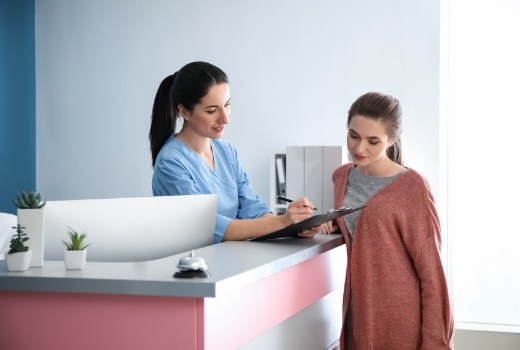 Not all dental emergencies can be prevented; however, many can be avoided using simple tricks and tips. Some of the most beneficial things to remember when it comes to keeping your and your family's smiles safe include maintaining good oral hygiene, keeping your six-month dental checkups and cleanings, giving up bad habits, eating a healthy diet, wearing a mouthguard, and never using your teeth as tools.