Preventive Dentistry – Lowell, MA
Keeping Your Smile Healthy For the Future
Preventive dental care is viewed as the cornerstone of dentistry. Designed to minimize the potential for restorative dentistry, our dental team can detect problems early on (i.e., tooth decay, cavities, gum disease) and develop personalized dental treatment plans to keep smiles healthy. Whether it is a general checkup that you need, an athletic sportsguard for your active teen, or fluoride to help your little one avoid dental caries, we have what you and your family need to succeed. Call us today to schedule an appointment for preventive dentistry in Lowell, MA.
Why Choose Simply Dental of Lowell for Preventive Dentistry?
Serving Residents For More Than 50 Years
State-of-the-Art Dental Technology Available
Dental Insurance Welcome
Dental Checkups & Teeth Cleanings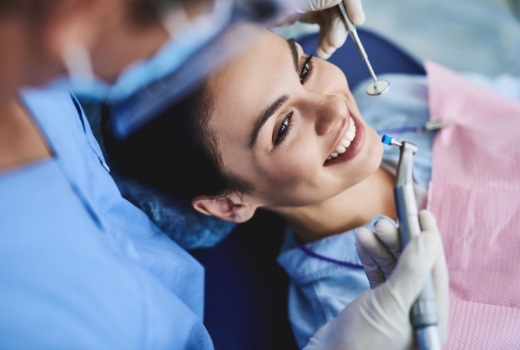 Good at-home oral hygiene is important. Regular brushing, flossing, and rinsing will help to eliminate bad oral bacteria and lead to fresher breath and a healthier smile. But six-month dental checkups and cleanings are also essential, as they allow us to examine your teeth, gums, bite, and other oral structures to ensure your mouth is in tip-top shape. Once we've evaluated your smile, we'll thoroughly clean your teeth so that all plaque and tartar are removed.
Oral Cancer Screening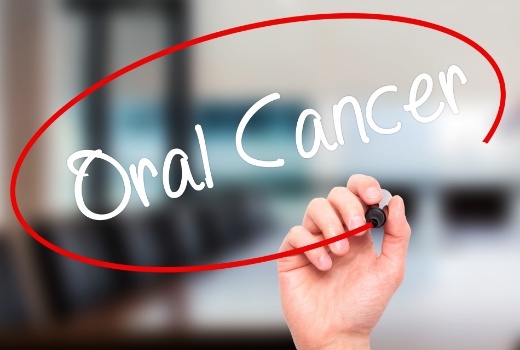 Part of the general checkup routine is conducting an oral cancer screening. Affecting thousands of individuals each year, it takes the life of one person every hour in the United States. To lower these statistics, our team can perform a unique screening during your visit that is quick and painless. By checking your oral and facial structures for abnormalities, we can determine if there are any areas of concern and if so, refer you to a specialist for further treatment.
Fluoride Treatment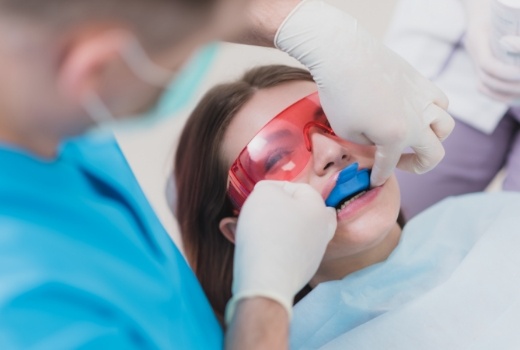 No matter your age, your teeth deserve optimal protection. With fluoride treatments during your regular dental exam, you and your children can safeguard your smiles and worry less about the potential for cavities. As a natural mineral, fluoride is commonly found in water, fruits and vegetables, and various toothpaste brands. However, if you or your little one is prone to tooth decay, a fluoride treatment that takes only one minute to complete can be a worthwhile investment.
Dental Sealants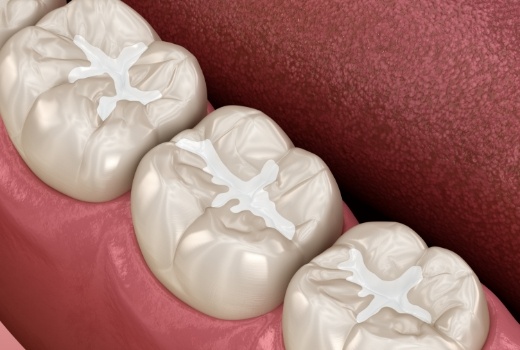 Pre-molars and molars are often some of the hardest teeth to reach for children. As they are learning to brush correctly, they may struggle to thoroughly clean these back teeth. Unfortunately, neglecting them can only result in tooth decay and cavities. However, with dental sealants, we can apply these clear coatings over chewing surfaces to deliver optimal protection for up to 10 years. Acting as a barrier, food particles and harmful bacteria cannot penetrate the tooth enamel, creating healthier smiles.
Athletic Mouthguards/ Sportsguards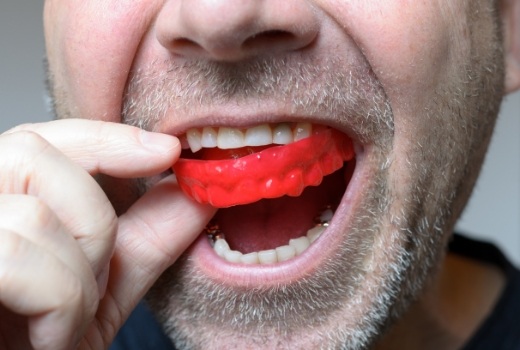 If you have an avid athlete in your family, you'll want to make sure their teeth and soft oral tissues are protected against potential injuries. This is why it's essential to have a customized athletic mouthguard. Also referred to as a sportsguard, these oral devices make it possible to keep pearly whites and gums from sustaining serious damage during a game. It also helps to keep expenses low and avoid restorative and emergency dental care.
Nightguards for Bruxism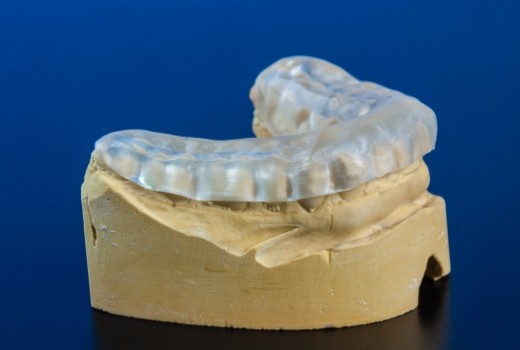 Teeth grinding and clenching, also known as bruxism, is an unhealthy habit both children and adults can suffer from. Because it tends to happen while asleep, it can manifest itself through worn tooth enamel and chronic jaw pain. Fortunately, our dentist can have a customized nightguard created to prevent teeth from touching throughout the night, thus eliminating the added pressure placed on jaw joints and keeping enamel safe.